Finding matching Halloween costumes for the entire family is so much fun! Our kids (3 and 5) love to play dress-up year-round. However, this time of year they get to play dress-up together with their parents.
Now, I have to admit that dressing the dad is not always the easiest task. If the dad in your family refuses to wear a costume, get him this shirt that says "A man has no costume" (a parody on the line, "A girl has no name" from Game of Thrones). I'm certain that he would agree to wear it and everyone else would find this hilarious.
Moana Halloween Costumes
Here are the costumes that we had two years ago: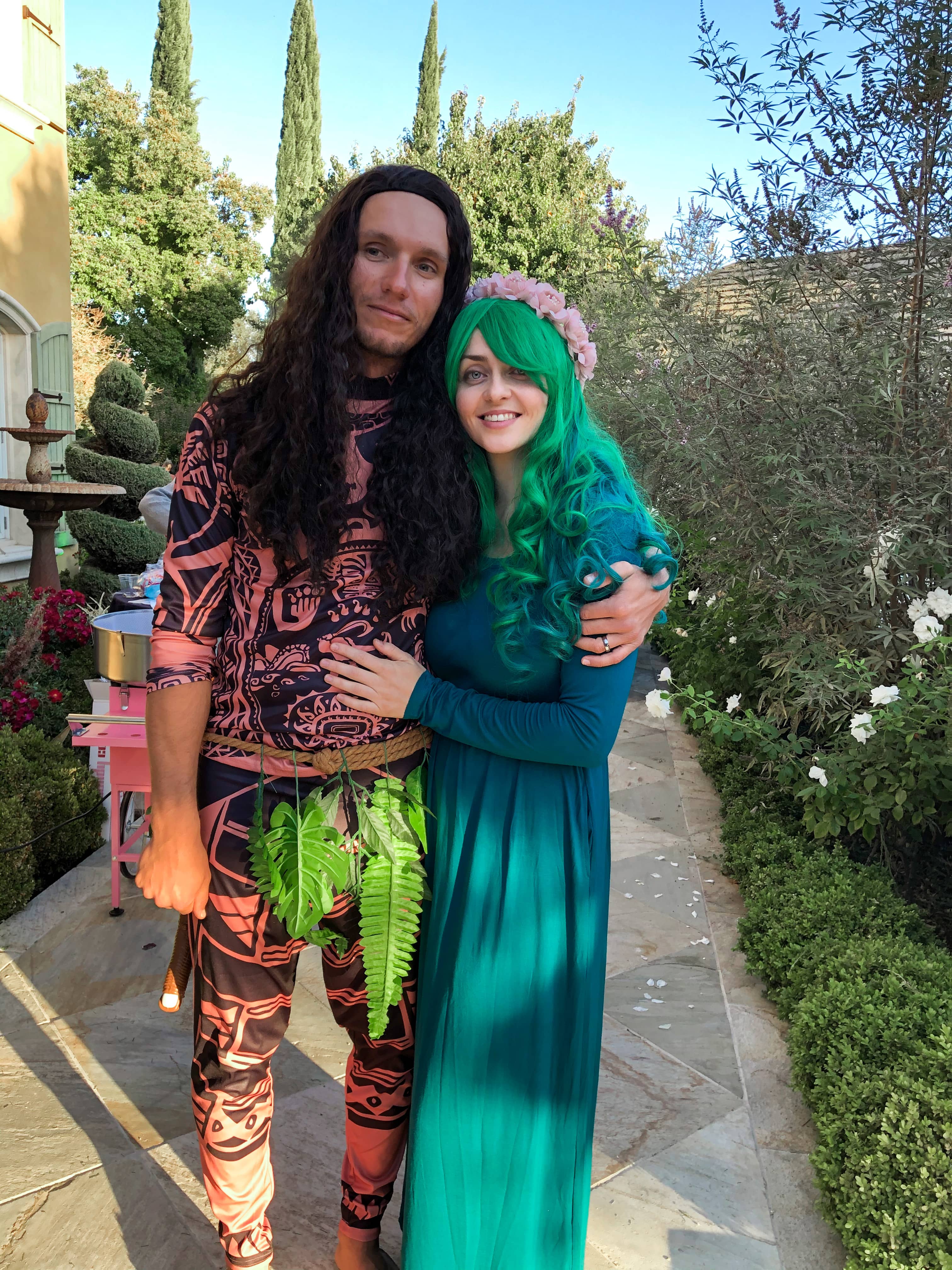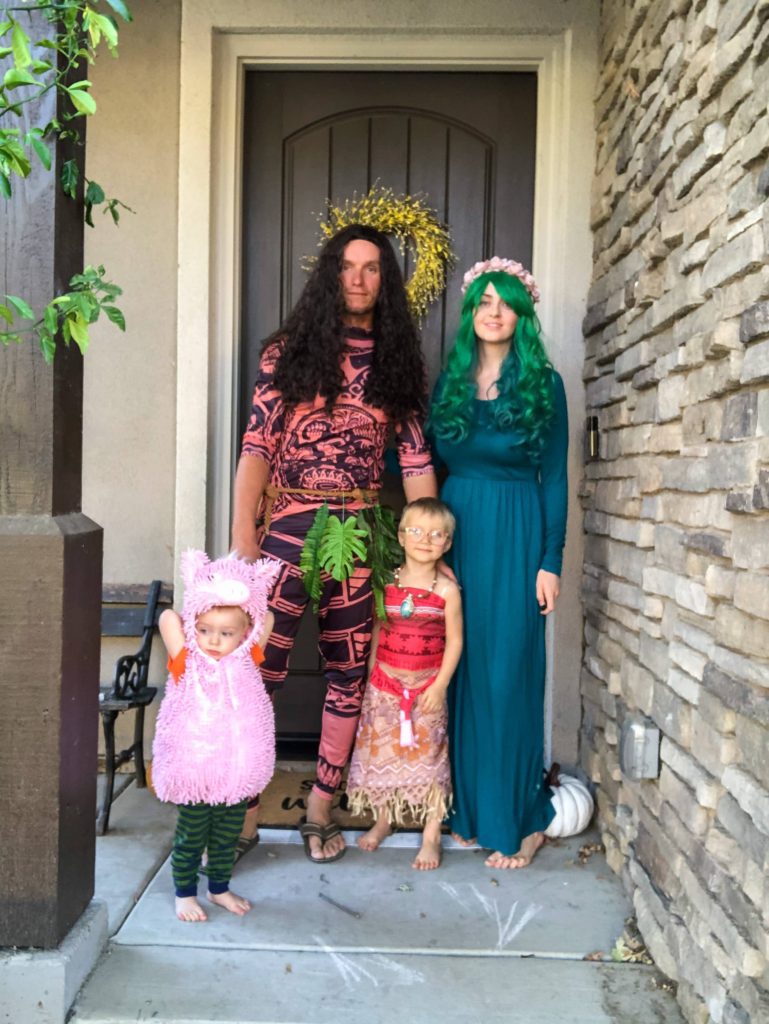 I love it if I can re-use parts of my Halloween costume after the celebration. Therefore, for my Te Fiti costume I used a regular maxi dress from Amazon. If you hate the idea of wearing a costume just once, check out my list of 187 Charming Cottagecore Dresses to see if you could find a dress that you could wear both as a costume and in everyday life.
Unfortunately, finding re-usable costumes for kids is not as easy as it is for adults. Therefore, most of the options for kids I list below will be the actual full-blown costumes. Nevertheless, you can still be creative and just use the colors from costumes to re-create your own DIY costumes.
Below are more ideas for you to explore for your next Halloween adventure:
The Incredibles Family Costumes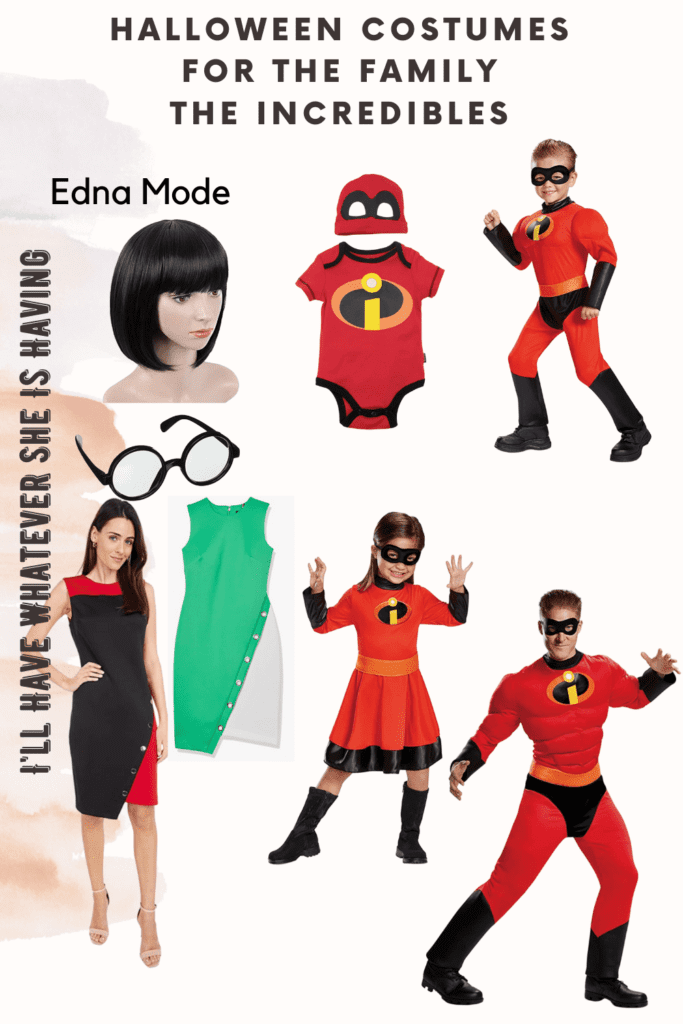 I included some asymmetrical dresses for Edna Mode costume that you could easily wear to the office. Edna Mode was a designer and was often spotted wearing asymmetrical pieces.
The Addams Family Costumes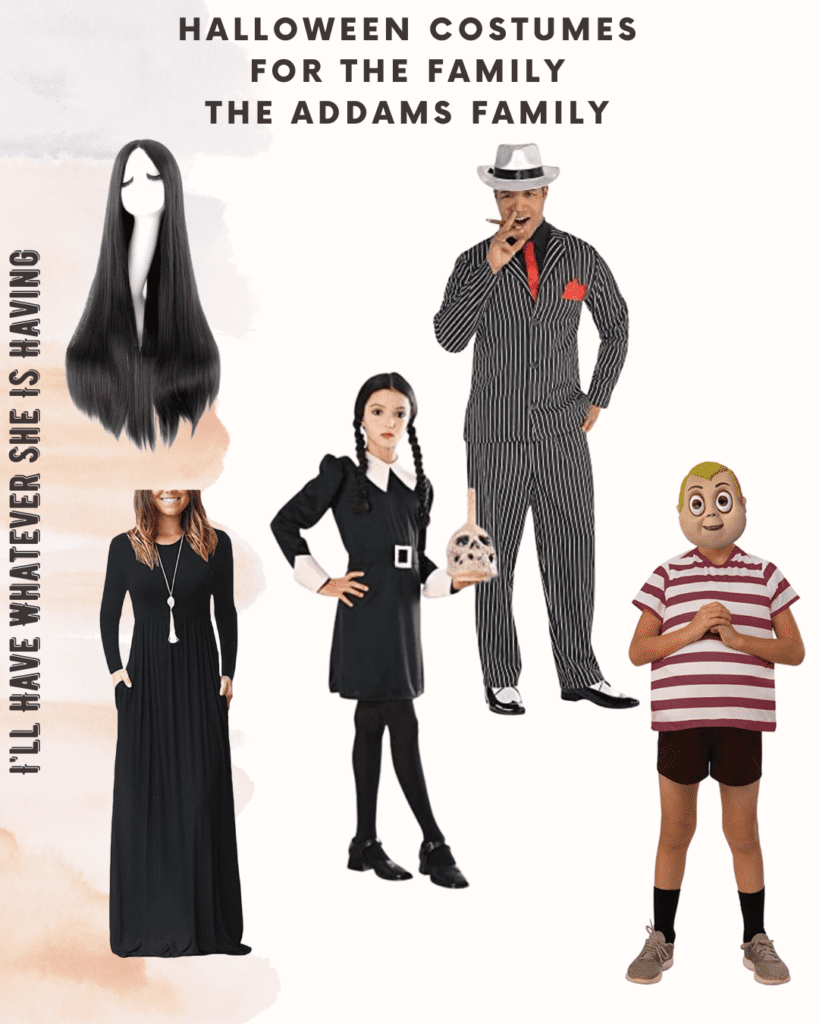 I included a simple black maxi dress for Morticia's costume – I have this dress in multiple colors, it is very versatile and can be dressed up or down.
What were your favorite family Halloween costumes that you would not mind sharing? I love hearing your ideas!