Who doesn't want their home to feel warm and cozy, especially around winter holidays? With so many people having to tighten their budgets this year, I would like to share some easy and actionable tips on how to decorate living room for Christmas on a budget. Additionally, I have partnered with some amazing bloggers who shared their Christmas Home Tour as well, so you get some extra ideas for your Christmas home decor.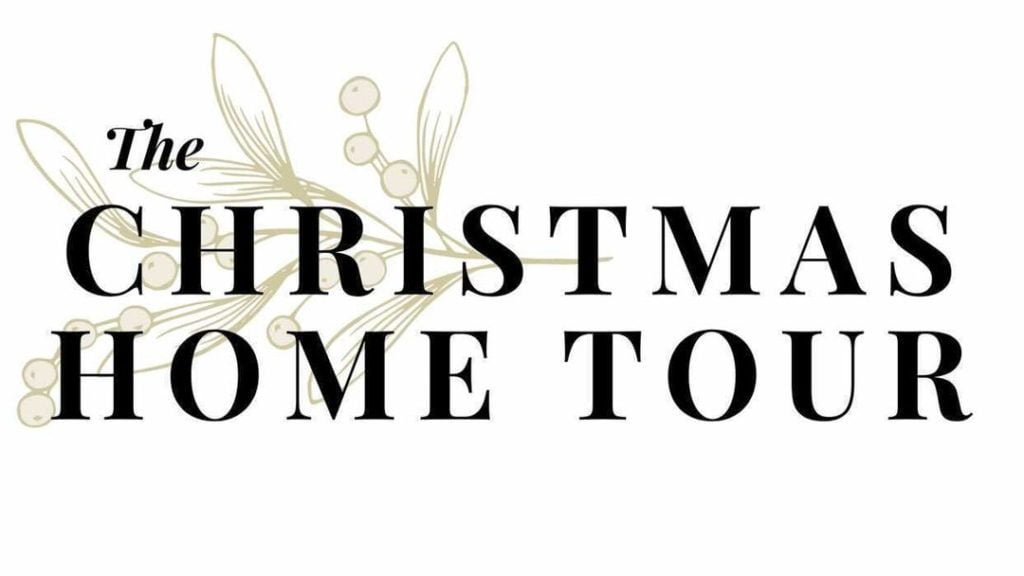 Decorate fireplace mantel
If someone asked me to give just one tip on how to decorate living room for Christmas on a budget, I would definitely recommend to decorate fireplace mantel. Fireplace is often a focal point of any living room. Adding fireplace mantel Christmas decor is going to make the biggest impact.
You do not need to go too crazy with decor items to make your living room look Christmassy. I like to add a mixture of neutral decor items (the ones that can decorate fireplace mantel regardless of the season) and seasonal decor pieces. My white clock, a set of ivory vases, and eucalyptus vines stay on the fireplace mantel throughout the year. Although some of these might seem like an initial investment, carefully selected pieces can serve you for years at tastefully decorating your living room.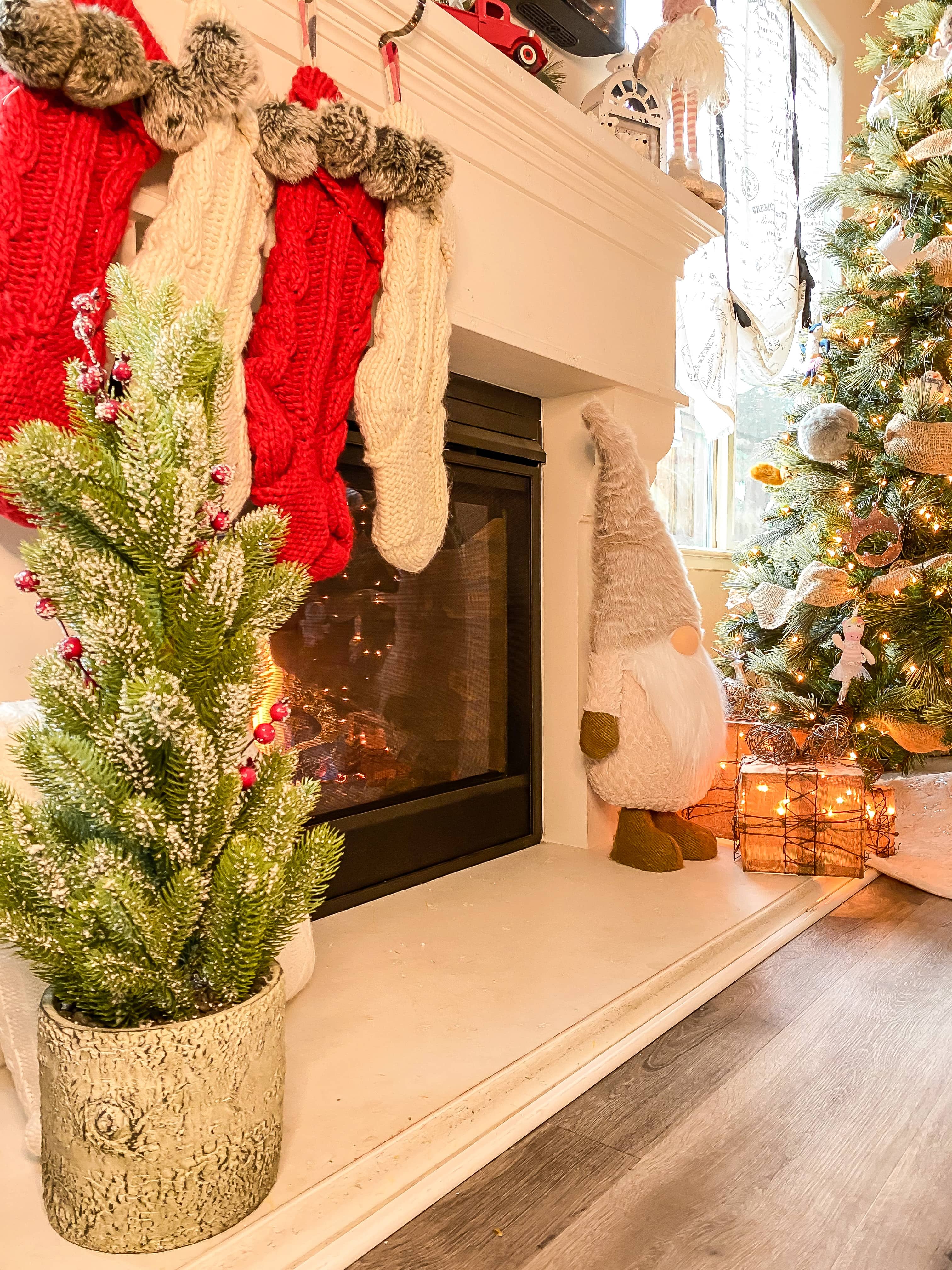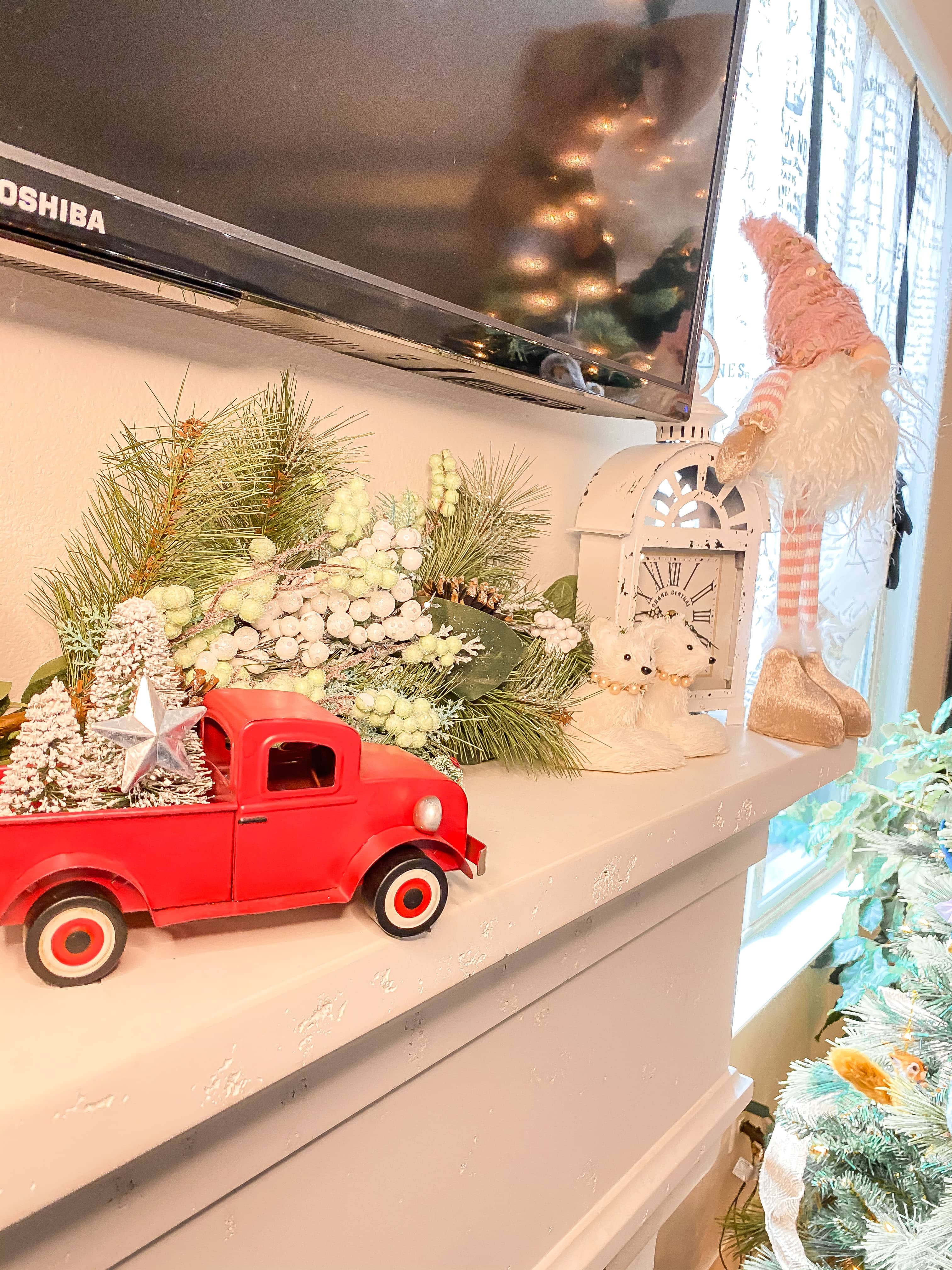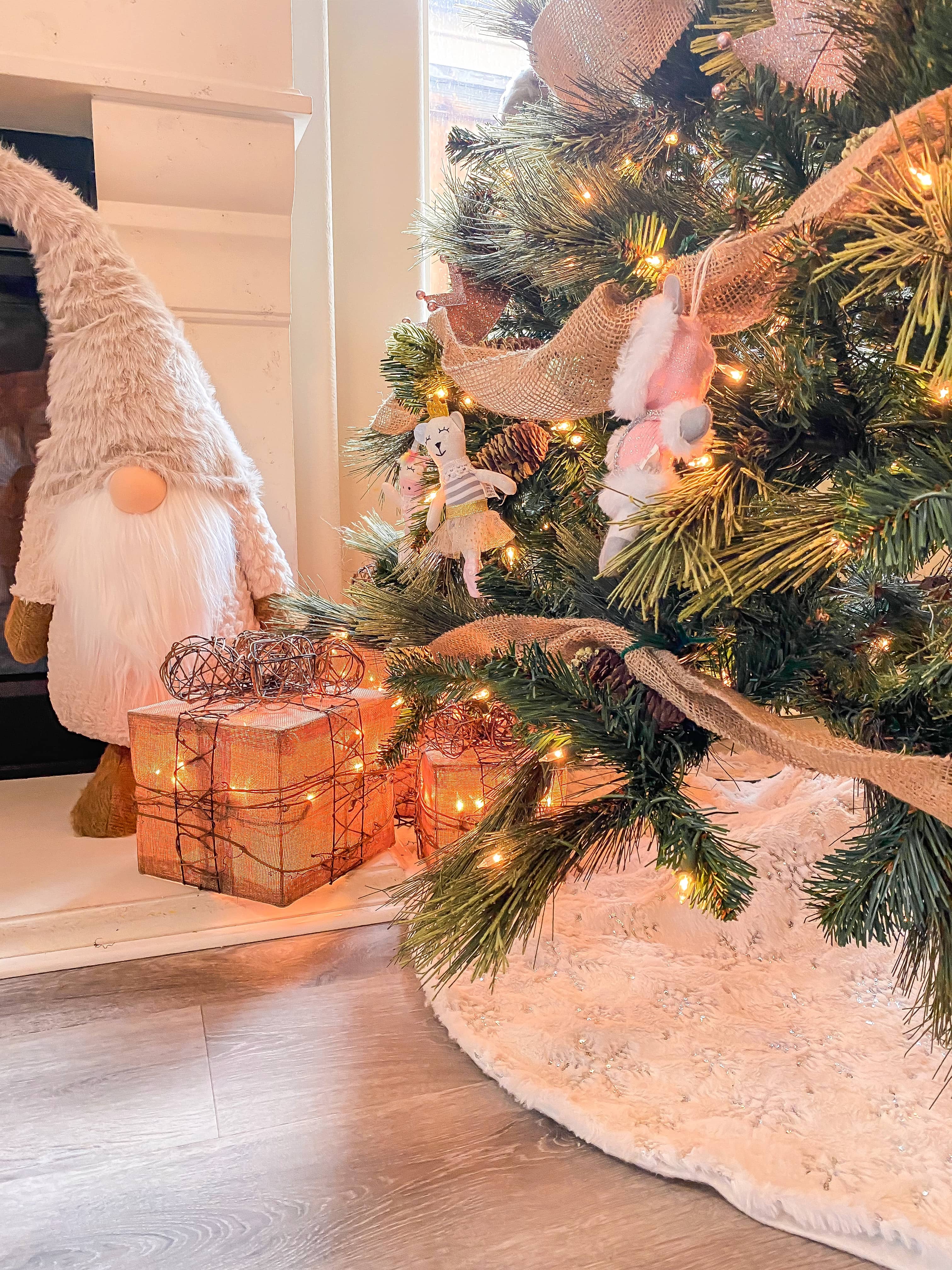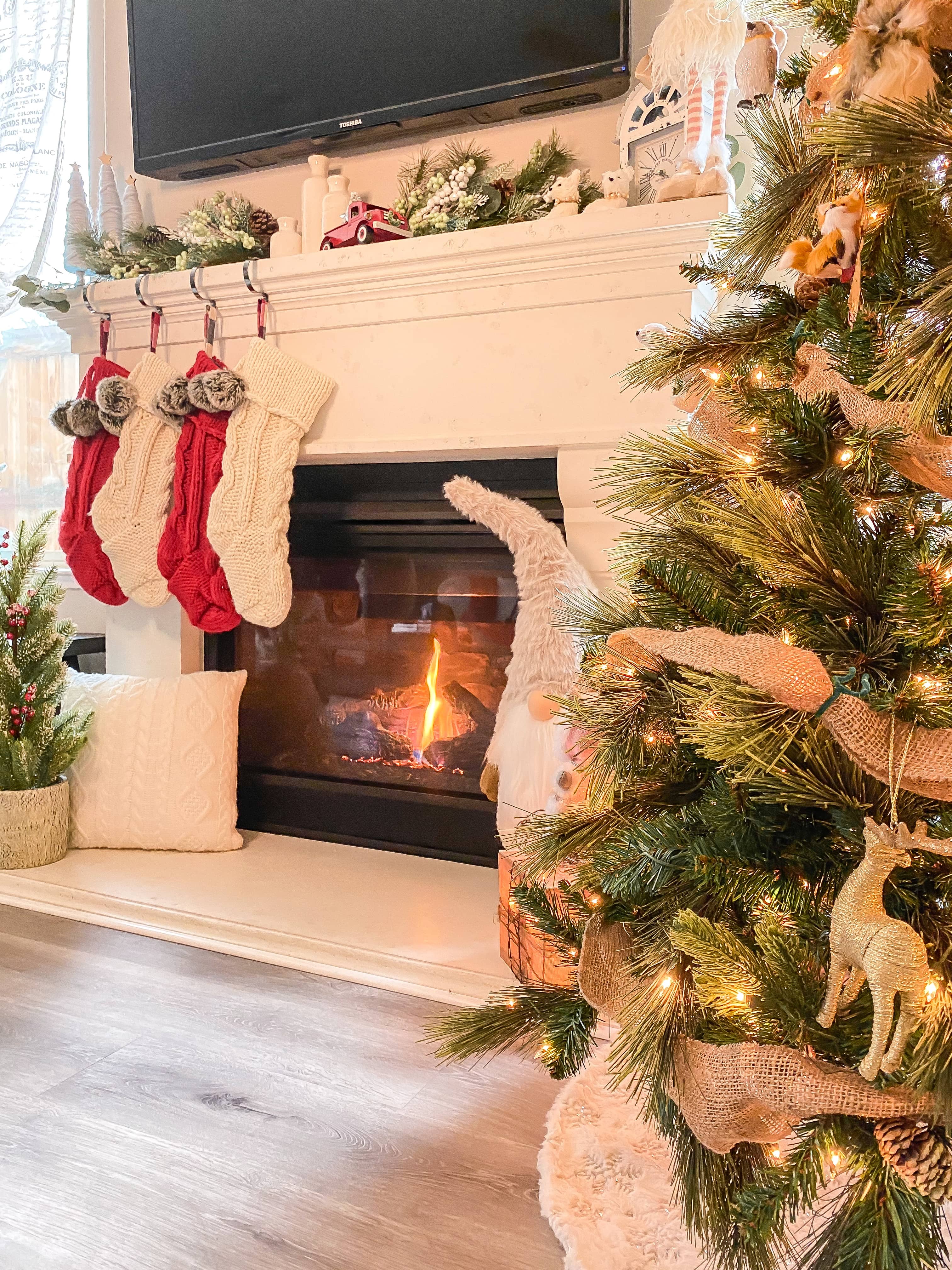 Decorate with throw blankets
When you decorate with throw blankets, your couch instantly gets cozy vibes and makes you want to cuddle up with a cup of hot tea or coffee. Adding any sort of textures results in more homey feel, especially during the holidays season.
There are many options when it comes to textures, but I am absolutely obsessed with all things knit, especially chunky knit blankets that are all over Pinterest and Instagram. I have been wanting to knit one myself for the longest time, but just haven't found the time just yet. This year, however, two throw blankets that I picked for living room Christmas decor are cream or white faux fur throw blanket and red knit throw blanket.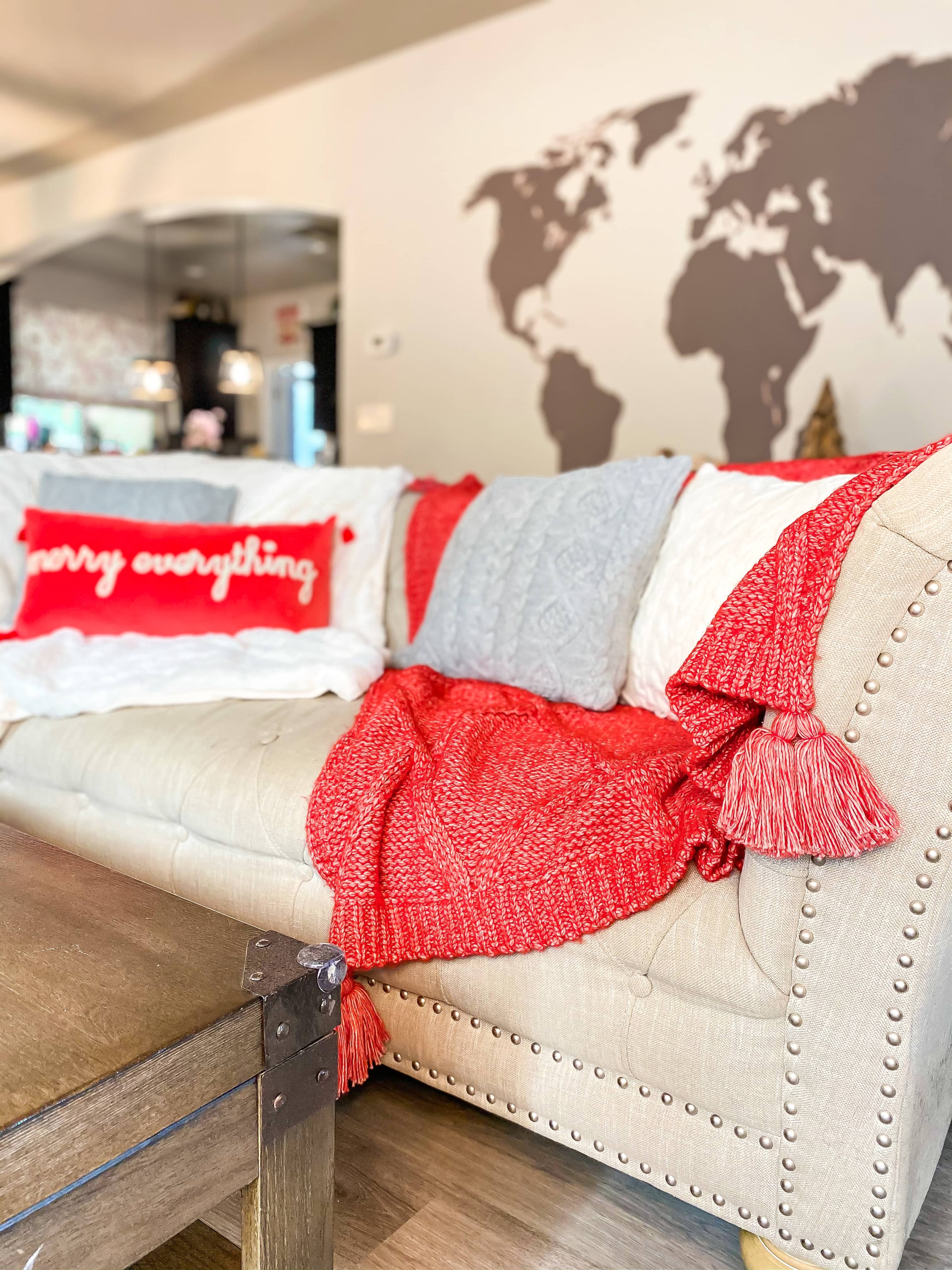 Decorate with throw pillows
I love to decorate with throw pillows, but if you want them to match each season or holiday, they might be too bulky to store and might be too big of an investment. To save on storage space and to save some money, I recommend buying throw pillow covers.
I might occasionally buy a throw pillow if it catches my eye, but majority of decorative throw pillows throughout my house have interchangeable pillow covers. For the winter season, I love using my knit pillow covers – they come in white and grey colors. They are neutral enough to fit any decor style, but also add Christmassy feel because of their knit texture. For the rest of the year, I am usually using Boho Woven Tassel Pillow Covers and Cotton Woven Pillow Covers.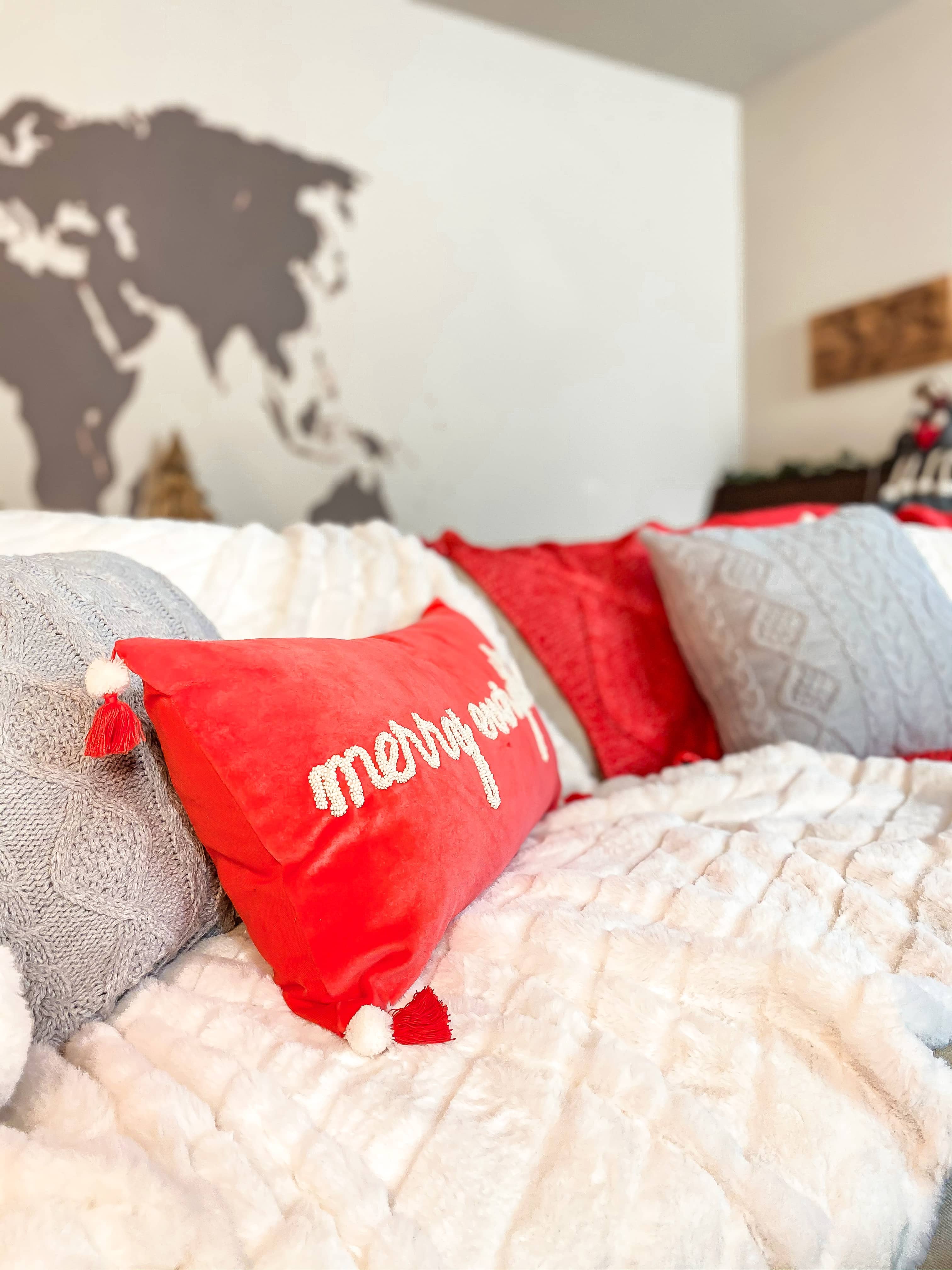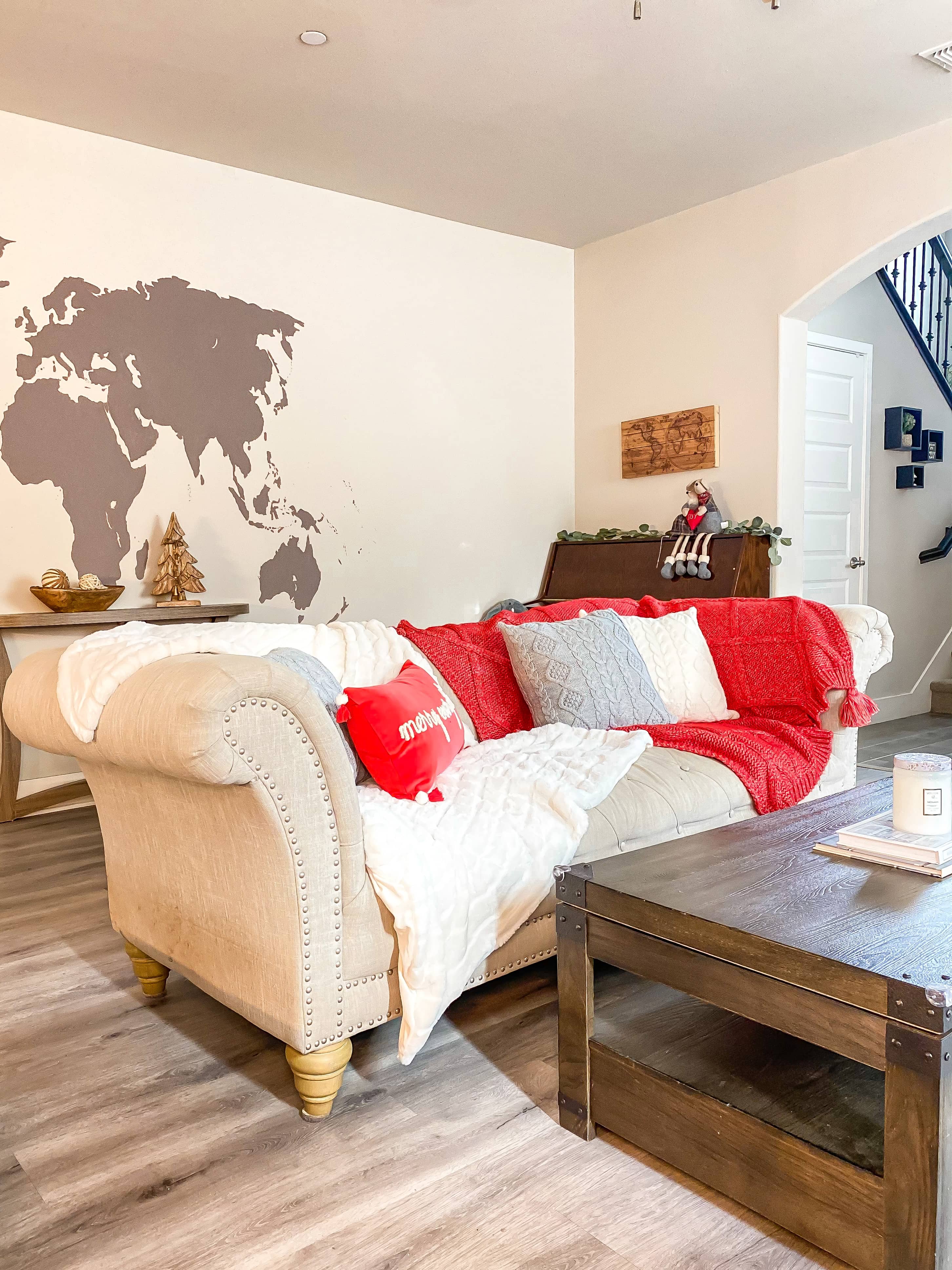 Add Christmassy Scent
One of the easiest and most affordable ways to make living room feel Christmassy is to add a Winter scent. This can be an affordable option with a big impact on the overall feel of your home. Two ways to add Christmassy scent to your living room are candles and essential oils.
My favorite scents (regardless of the season) are Fir Needle, Eucalyptus, Lemongrass, and Tea Tree. You can either purchase candles with Winter-themed scents or use an oil diffuser with any of your favorite essential oils.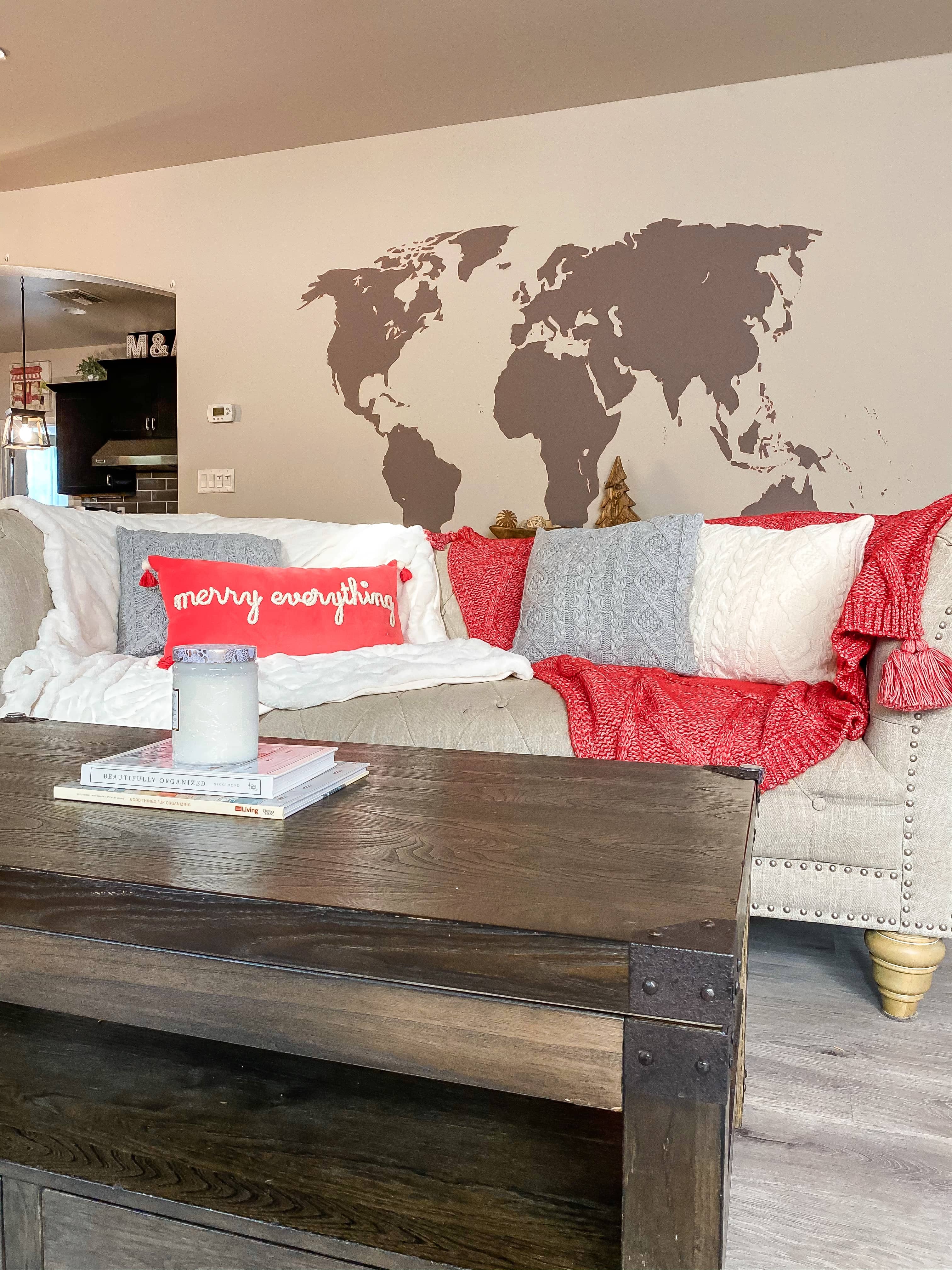 I discussed 4 easy and affordable ways to decorate living room for Christmas on a budget:
decorate fireplace mantel
decorate with throw blankets
decorate with throw pillows
add Christmassy scents.
Many of these tips can be applied throughout the year with minor modifications and minimal expenses. What tips do you have for how to decorate living room for Christmas on a budget? Let me know in the comments!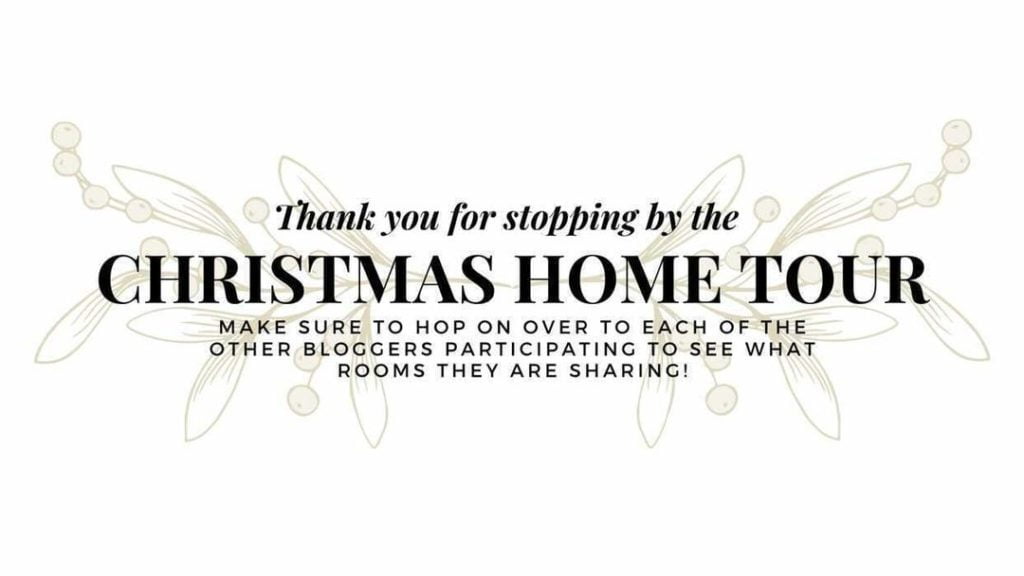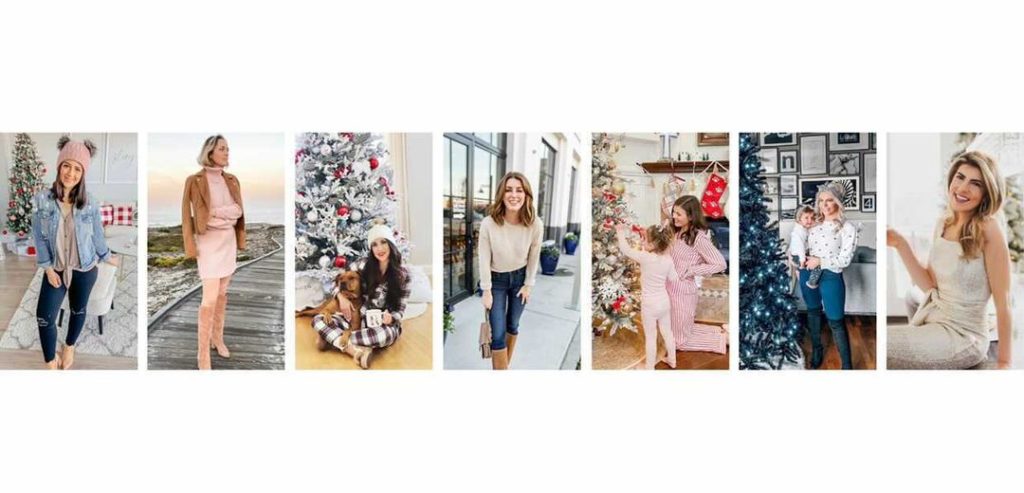 Gracefully Glam | I'll Have Whatever She's Having |GlamBytes | J. Cathell | Brie Bemis Rearick | Covet By Tricia | London Had A Little Lamb